Today is a special day for us since Herman Vissia, founder of BuzzTalk and CEO of Byelex, is completing his Ph.D. at the Belarusian State University in Minsk. He earns his PhD for his research in the field of decision support systems and artificial intelligence. The Belarusian law was changed especially for him so that the defense could take place in English rather than in Russian. This event takes places today in the presence of dozens of relatives, friends, collegues and the Belarusion press.
It's not the first time we're proud of him. Earlier he was finalist in the "Entrepreneur of the year" contest organized by Ernst and Young in 2004.
Problems of decision making
Knowledge has acquired the status of the primary means for obtaining competitive advantages. However, the world is flooded with unstructured, textual data, in which the essential information for an organization is embedded. It is impossible to interpret each piece manually. Artificial intelligence is the answer to this question.
Decision making problems also arise because of the globalization of the environment changed the scene of the solution. There is a need for remote communication between distributed actors for creation, updating and use of innovative knowledge bases.
Thirdly, the increase in numbers of users calls for the development of inexpensive, easy-to-use decision support systems.
Development of new models, algorithms and technology for decision making
Herman Vissia has developed software that enables decision support systems, that link and connect data streams, to think independently. He has developed this system at the Faculty of Applied Mathematics and Computer Science. If you want to read more about this you'll find links to downloadable pdf's below.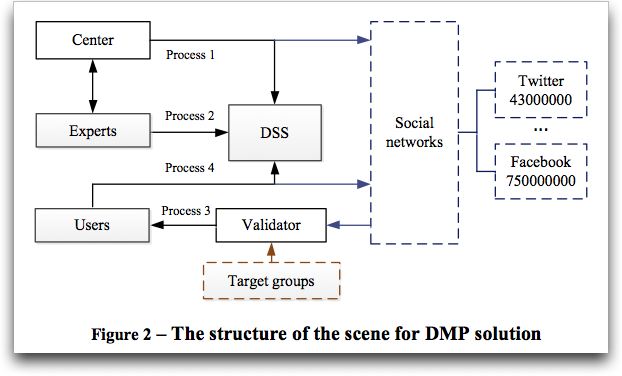 The obtained theoretical and technological results enable low-cost, easy-to-use systems that ensure rapid accumulation and mass use of innovative knowledge. The developed software can be used for building computer systems that use innovative knowledge to support decision making in the rapidly growing areas of the economy, such as the computer technology, medicine, education, ecology etc.
Continue reading:
About Byelex and Byelorussia
Vissia visits Belarus since 1993 and he has seen the country change. "The country is in the midst of a transition. Previously there was abject poverty and anarchy prevailed, but the borders are increasingly open to foreign companies. The amendment that was required for my PhD, is a good example of the desire for openness", said Vissia.
Vissia not only studies in Belarus as his company, Byelex, has an auxiliary branche where twenty developers work. The company name 'Byelex' is composed of 'Byelorussia' and the word 'experts'. Vissia: "I'm now working with the Belarusion scientists for twenty years and I absolutely love the way science is conducted here. Simple and practical."
BuzzTalk, one of Byelex' products, was developed to help organizations to understand their world, identify hypes and trends in various categories, which aid decision making. BuzzTalk also facilitates modern marketing tactics such as content curation and (social) media monitoring.