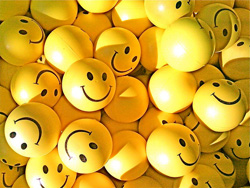 In today's competitive marketplace, measuring customer satisfaction is a key factor in setting yourself apart from the competition. Evaluating customer satisfaction by monitoring social media allows you to improve your product or service and public image. It also allows you to provide exceptional customer service which is important in building customer loyalty.
Read on to find out more about how measuring customer satisfaction through social media listening can help you improve your business.
Make improvements
Social media listening is a great way to predict future sales because you can compare trends against your target market's likes and dislikes. Consumer opinions can quickly change depending on many things like current events, competing products, and blitz marketing campaigns. If you do not monitor social media trends and customer sentiments, you are ignoring a chance get the inside scoop on what your target market cares about.
You can also use social media listening to direct improvements and new product development. By monitoring current trends and customer sentiment, you can direct the future of your product and company in a way that appeals to the masses.
Social media is an excellent place to find out what bothers your customers about your company. Do they hate your return policy? Maybe they don't understand your stance on environmental concerns. Social media provides you access to customer's thoughts and feelings that they may not have shared with you otherwise. By listening to what people are saying about your company and your products, you can make the necessary changes to keep your customers happy.
Your customers can either make or break your social image. Making changes that help your customers shows them that you care and that builds loyalty. Loyal customers help generate a positive buzz for your company within social media. When your customers share their experiences and positive attitude regarding your company, they are providing you free advertising.
By focusing your advertising dollars where they are needed most, you can get the most bang for your buck. It doesn't matter how much money you spend on advertising if your focus is off. Customer satisfaction gathered through social media listening shows you what your market cares about right now so you can better plan your marketing campaigns.
For example, when social media shows a trend toward environmental issues, you may choose a green marketing campaign to show your customers that you too care about the environment. When it seems like all anyone can talk about on social media is how bad the economy is, it may be smart to focus your efforts on showing your target market the economic value of your product or maybe its versatility. Social media allows you to focus right in on what matters to your customers so you don't waste your advertising budget on something that isn't going to bring you very much return.
When deciding what information you may need regarding customer happiness, you will need to first consider your business. What is important to one type of company may not matter much to another. However, there are several topics that are important to consumers across the board.
When measuring your customer's satisfaction, be sure to always include:
Social media is an excellent source of customer happiness, but also of customer dissatisfaction. By carefully monitoring social media, you can determine the most effective and cost efficient way to market to your target market. It also allows you to retain more current customers because you can react based on trending dissatisfactions. This shows your customers that they matter to your company and builds strong brand loyalty.
Don't pass up a chance to get the inside scoop on what your customers are thinking and feeling about your product. Use social media to measure customer satisfaction.
Photo credit: 'Happy' by Senorhorst Janssen / Flickr / CC BY 2.0